Acupuncture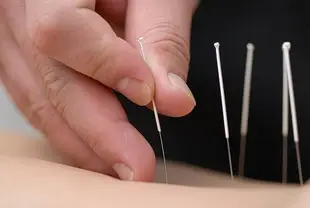 Acupuncture is one of the oldest, most commonly used forms of medicine in the world. Originating in China more than 2,500 years ago, acupuncture is currently one of the most thoroughly researched, practiced, and respected forms of complementary medicine available anywhere.
According to Traditional Chinese Medicine, your overall health is determined by the quality of the Qi (energy) flow through the natural pathways of your body (meridians). Acupuncture uses a variety of techniques, including placing very thin sterile needles into specific points on the body, to stimulate and improve your Qi flow.
Chinese Herbal Medicine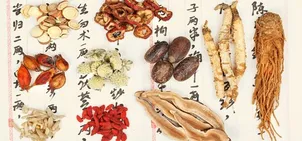 Chinese Herbal Medicine is a 2,000 year old tradition using naturally occurring substances – including herbs – to enhance one's health and vitality. As opposed to Western medicine, the foundation of this approach is to support the body's natural self-healing mechanisms and abilities.
Cupping
Cupping has been part of Chinese Medicine for over 2,500 years. It relieves aches and pains, improves circulation, and also helps with respiratory and digestive issues. A specialized "cup" is placed onto specific points on your body, and then suction is used to draw your skin up into the cups. It doesn't hurt – it simply draws fresh blood to that area of your body, which facilitates the cleansing and strengthening of your Qi (energy). The end result is a greater overall sense of health and well-being.
Gua Sha
Gua Sha is an ancient healing technique used by Chinese Medicine practitioners for thousands of years. Though relatively unknown in the West, Gua Sha is a highly effective treatment for chronic pain conditions, stress, fatigue, and a host of other ailments. After applying oil, a smooth round-edge object (such as a spoon) is used to apply short, brisk strokes to an area. This creates red patches of skin ( called "Sha") detoxifying your blood and restoring the healthy flow of Qi (energy) to the area. The Sha will fade in 2-3 days, but the sense of health and vitality you experience will last much longer.
Other specializations include:
Moxibustion
Nutritional counseling
Facial rejuvenation
Cosmetic acupuncture
Weight loss
Addiction treatments
Contact us to discuss how acupuncture and Oriental Medicine can help you attain your health goals. Call us today at (731)660-6212.